START HERE
CREATE A LIFE YOU LOVE
If I could boil your life down into 1 word I would say that it's pretty… blah.
You dread waking up every morning to go to your boring 9 to 5 job.
You feel pretty unmotivated to do just about everything.
And you know that you are destined for more but you can't figure out transform your life to live on purpose.
And right now you're probably thinking: how does this girl know exactly what I'm going through?!
It's because I've been there.
I know what it's like to hit the snooze button every morning because you don't want to go to your soul-sucking job. To feel like you're just going through the motions every day, never making any real impact. To know that you are destined for more but right now your life feels pretty purposeless.
You want to change your life so desperately but you don't know how.
You want to do what you love every day.
You want to wake up feeling like you have a purpose and go to bed at night feeling fulfilled.
Or maybe, just maybe…
You want to uncover who you really are, who you're meant to be, and start to live a life that's 100% intentional. 
You could be at the point where you're thinking that you need to change your job, break up with your boyfriend, move out of your parent's house, or grow your blog biz to make a bigger impact.
But ultimately, you so desperately want to change your life but you have no idea where to get started.
If that sounds like you, then you've come to the right place.
---
READY TO START LIVING YOUR DREAM LIFE?
This free 3-day video course is designed to help you understand what you what from this life, where your passion lies, & how you can create a life that you'll actually love.
---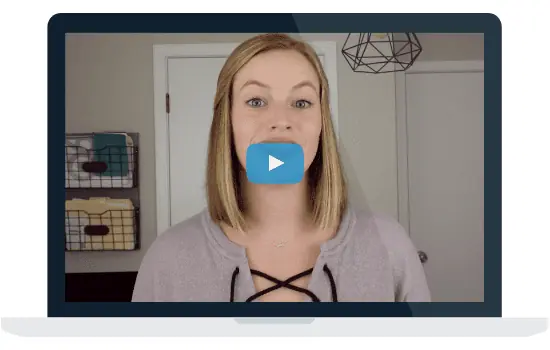 DAY 1: Get Clear On What You Want From This Life
Before you can create a life you love, you need to understand what you want to change in your life right now and what you really want to achieve.
---
DAY 2: Uncover Your Passion & Find Your Life's Purpose
You may be passionate about so many things but do you know how they connect to your life's purpose?
---
DAY 3: Create A Life You'll Actually Love
It's not enough to dream for something, you have to create a plan to achieve it! Now's the time to do just that.
---
MEET YOUR MENTOR
I'm Cathrin. But you can go ahead and call me Cath.
I started my journey online just 2 years ago. After months of feeling like I was just going through the motions and living a purposeless life, my world came crashing in. At that moment I realized that I hated my job, I hated where I was living, and I hated myself.
So I did one of the hardest things a person can do… I decided to actually change my life.
And within a year of starting my blog, TheContentBug.com, I was able to leave my full-time position in the digital marketing industry to become my own boss. I moved to another city that I actually love. And I've learned to love myself and all my flaws.
Now I spend my days attending yoga classes, helping clients with Pinterest & SEO, and creating content for the thousands of members of the TCB community here and on my YouTube channel.
I'm here to tell you that you can change your life. You just have to work for it.
---